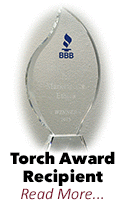 Franchising Your Business

Are you…
Looking for ways to grow your business,
but don't want to spend tons of money
to open other locations?
Eager to expand but don't want to
be tied to more employees?
Tired of training your competitors?
If you are thinking about expanding your business, finding the resources, money and people you need may be difficult and lead to frustration. Franchising your business is a powerful way to expand your business into new markets and gain national recognition while building your brand. When you franchise your business you will bring on entrepreneurs that will operate your business in their market. This independent operator will invest their time, money and resources into their business and you still maintain control over how it is operated. If this is what you want and have imagined then read on…
The Franchise Maker® answers the " How do I franchise my business" question. We take the fear and intimidation out of the franchising process. Franchising your business can seem scary, intimidating, expensive, confusing and unobtainable. However, that is simply not the case. We do ALL the work and jump through all the hoops associated with franchising, so you can focus on what you do best which is operate and grow your business, learn more.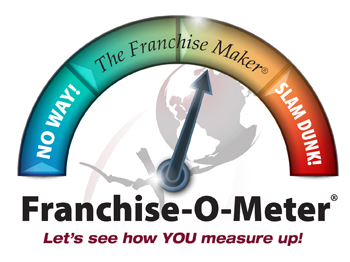 Whether you want to franchise your business in California, New York, Florida or any state in between, Don't wait any longer - CONTACT US!
As franchise developers, we have the experience, resources and infrastructure to guide you through the franchising process, every step of the way is adding value to your business. The first thing we will do is grind out your business from a professional standpoint. We will find out your "secret sauce", or what makes your business unique and different, and as a result we will determine how to best position your business as a franchise. We will create your entire franchise structure, put together the required Franchise Disclosure Documents, provide you with operational support materials and a complete team of professionals. We take care of everything and at the same time involve you and walk you through every step of the franchising process. Regardless of which state you're in, we will make the process to franchise your business Quick, Easy & Affordable! We even offer a unique Pay-As-You-Go program shifting the risk on us to perform for YOU, watch videos.
Have you ever wondered if it makes sense to franchise your business?
Does your business provide a niche service?
Does your business offer a unique product or service?
Is there a demand for your product or service?
Is your business currently in operation?
Are you profitable?
Do you have employees and/or clients who want to open their own locations?
Are you consulting with others to help them grow THEIR business?
Do you have relationships with vendors? Do you have "copycat" competitors popping up?
Have you created checklists and/or have processes in place?
If you answered YES to any of these questions, let's determine if franchising makes sense for you!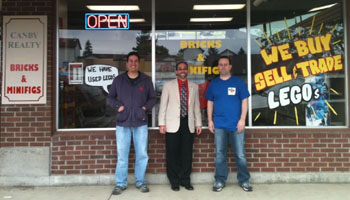 "Dave (or Uncle Dave as he affectionately came to be known) made it a great team effort all around. For us, the best part is telling people that our system was not some cookie-cutter method that we grabbed off the internet. This system was tailor made for us and reflects our specific needs and that raises not only our confidence in promoting it, but also the confidence of prospective franchisees. Like any investment, it can be concerning paying for something like this not knowing how things will turn out; but once we saw those finished books on our desk, we knew that we were offering people the best system possible and that makes the months and money worth it."
John Masek & Dave Ortiz, Owners
Bricks & Minifigs
If you have a business and you want to start franchising with the intention of growing your brand with independent operators, contact us ! There is no smoke and mirrors at The Franchise Maker. You have questions, we have answers. See a list of frequently asked questions .
The Franchise Maker is a franchise development service for business owners, like you, who want to experience accelerated growth through franchising. We do not sell franchise opportunities, do not use third parties to create your Franchise Disclosure Documents and do not ask for a percentage of your company as compensation. Every client on our website are clients we have taken to franchise from start-to-finish.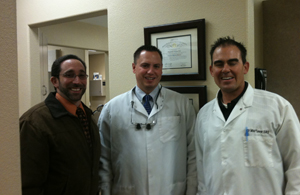 "Many people think that franchising their business is an easy process. I am here to tell you that it is a difficult task that should not be done alone. With that being said, there is nobody better (in my humble opinion) than Mr. Dave Waldman (aka Uncle Dave) in helping you to create the necessary FDD, Agreements and Exhibits to get your franchise up and running. We did our due diligence in selecting The Franchise Maker to help us and The Franchise Maker was an excellent choice. In addition, Dave was instrumental in helping us to network with the proper attorneys and accountants to complete the process. Dave is incredibly efficient and respectful. He also charges a reasonable fee for his service that in the long run will save you thousands of dollars. I give Dave Waldman and the Franchise Maker my highest recommendation."
Dr. Michael Tornow, Senior Partner
Sundance Dental Care
"Dave Waldman or better known to us as Uncle Dave, is a man of his word and delivered exactly what he promised. He made the process painless, put our mind at ease and held our hand as he walked us through the steps of becoming a franchise. We just received word this week that Deli Delicious is officially a franchise and we could not have done this without The Franchise Maker. The staff has a great attitude and their expertise gave us the capability to comprehend what goals we needed to reach, the steps to get there, and what to expect during the process. Thanks to The Franchise Maker we are officially a franchise and are more than grateful for their great service and help. The Deli Delicious family really feels as if Uncle Dave is a part of our family. Thanks again for everything."
Hesam Hobab, CEO
Deli Delicious